SAVE THE DATE!
The Junior Scientist Zoonoses Meeting (JSZM) is the annual meeting for all young researchers active in zoonoses research in Germany. This year the meeting will take place from June 15 until June 16, 2023, in the beautiful city Münster, Germany. The JSZM provides the great opportunity to network interdisciplinary, to get exiting insights into zoonoses researcher's careers, to discuss your own research and to learn something new. Participation is free* for all PhDs and PostDocs that are members of the Zoonoses Platform**. To participate please fill out the registration form below and send us an abstract of your work to zoonosenplattform@fli.de. Please use the following abstract template. Registration deadline is April 15, 2023.
* Accommodation and travel need to be organized individually and are not included.
**Not a member, yet? You can easily become a member here.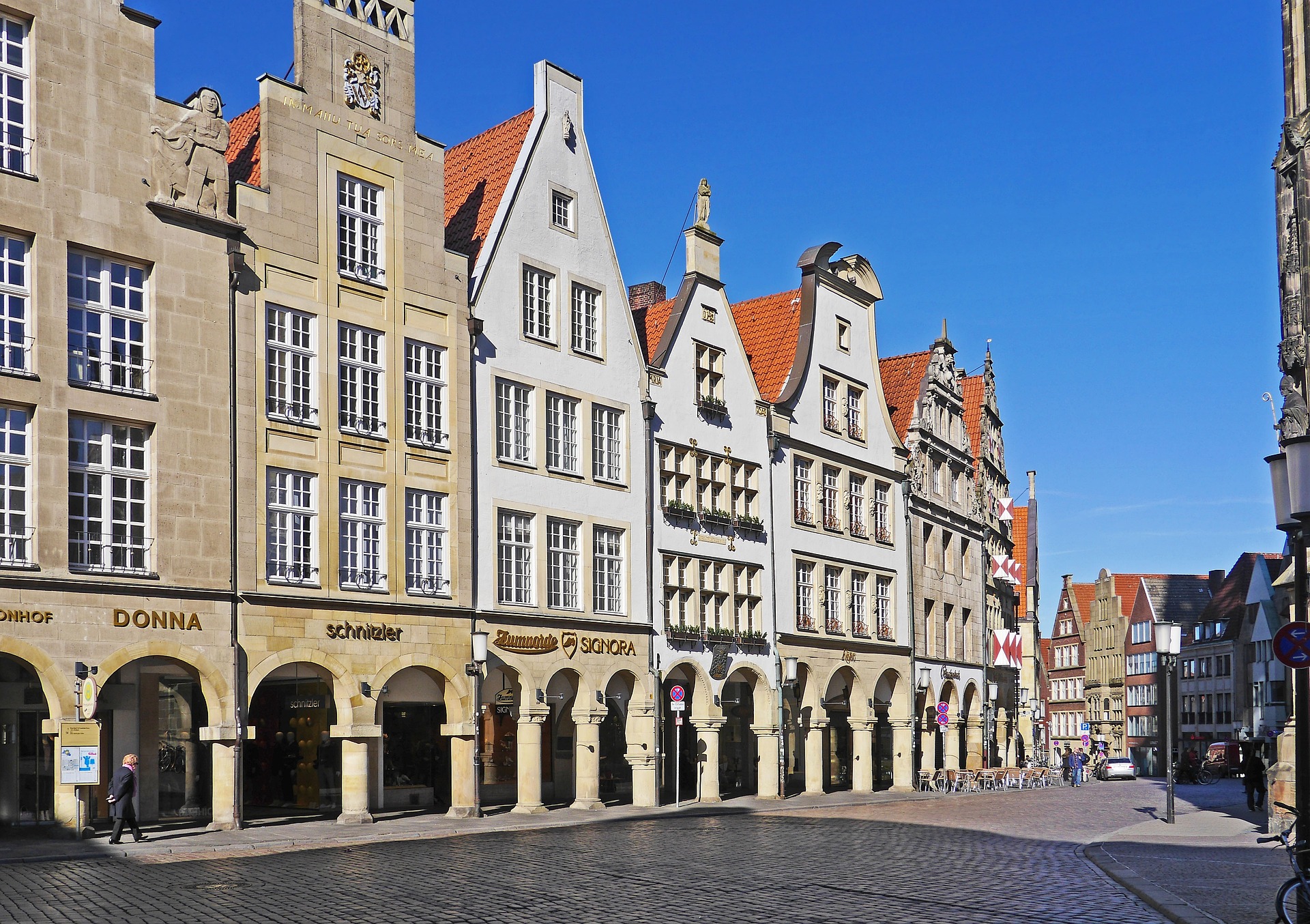 Münster is the location of the JSZM 2023, photo: pixabay
Event in a nutshell
WHAT? Junior Scientist Zoonoses Meeting 2023
WHEN? 15. – 16.06.2023
WHERE? Factory Hotel, An der Germania Brauerei 5, 48159 Münster, Germany
WHO? PhD students and PostDocs
REGISTRATION: Please fill out the registration form and send us your abstract to zoonosenplattform@fli.de
Preliminary Program JSZM 2023
optional - 14.06.23

19:00

Optional joint dinner

Day 1 - 15.06.2023

from 8:30

Registration

9:15 – 09:30

Welcome note

09:30 – 10:15

Introduction round

10:15 – 11:15

Career talks

11:15 -11:40

Coffee break

11:40 – 13:00

Poster session

13:00 – 14:00

Lunch

14:00 – 15:00

Zoonoses research in a wider perspective

15:00 – 15:30

Coffee break

15:30 – 16:30

Poster Session

16:30 – 17:30

Abstract Session

19:00

Dinner (optional)

Day 2 - 16.06.2023

9:00 – 09:30

Keynote

9:30 – 10:30

Abstract Session

10:30 – 11:00

Coffee break

11:00 – 12:30

Poster session

12:30 – 13:30

Lunch

13:30 – 14:00

Election young scientist representative

14:00 – 15:00

International zoonoses research

15:00 – 15:20

Coffee break

15:00 – 16:00

Discussion round: the future of young researcher support at the new One Health Platform

16:00

Farewell